The‌ café‌ ‌at‌ ‌Herongate‌ ‌Club‌ ‌is‌ ‌always‌ a comfortable location to enjoy a coffee or lunch.‌ ‌ Open to non-members and members.
Terrace View Cafe is an independent family run business located on the first floor of Herongate Club. Our Cafe is open to members and non members serving a variety of freshly cooked and prepared breakfasts, lunches and of course home made cakes and sweet treats. Our delicious food and drinks are available to eat in or to take away and we are pleased to offer Herongate Club members an additional 5% discount (membership card to be shown).
Terrace View is fully licensed and offers more than just comfortable seating with darts, pool and foosball available, TV's and not to forget a stunning outside terrace for the summer months. Our cafe welcomes families with a small play area and chalkboard wall for the children and we love a dog or two so please bring yours along when you visit.
Our menus are always changing and evolving so if you have a suggestion just let one of us know. We are all looking forward to getting to know you and welcoming you to our cafe.
Looking to hire a space? Our Cafe is also available for private hire. Contact us to find out more.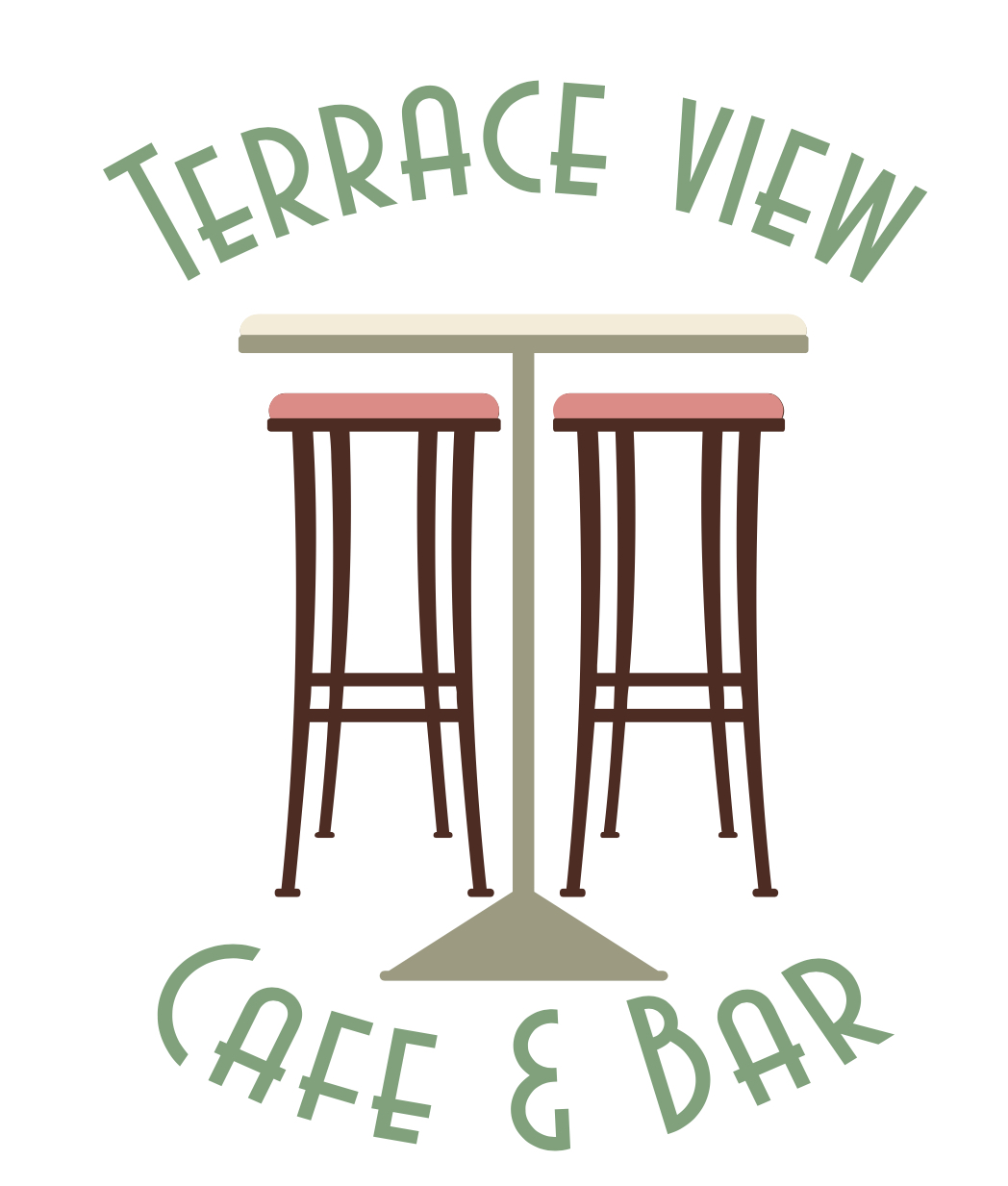 Opening Hours
Monday to Thursday 7.30am to 10pm
Friday 7.30am till Late
Saturday 8am till late
Sunday 9am to 8pm
Open 7 days a week and available for private hire.
For more information or to place a takeaway order please contact us.
A selection of homemade cakes and treats are available alongside a range of hot and cold drinks, smoothies and daily specials. Pop in to see what treats are available today.
Tuna Mayo ...................................................... £3.00 / £3.00 / £3.75
Butter ................................................................................................... £4.50
Tuna Mayo .......................................................................................... £6.00
Coronation Chicken ...................................................................... £6.00
Cheese & Beans .............................................................................. £6.00
Ham & Cheese ................................................................................ £4.50
Tuna Melt ............................................................................................ £4.50
Brie, Bacon & Cranberry ............................................................ £4.50
Cold Sandwiches / Rolls / Baguettes
Tuna Mayo ...................................................... £3.00 / £3.00 / £3.75
Chicken Bacon & Mayo ........................... £3.00 / £3.00 / £3.75
Ham, Cheese & Tomato .......................... £3.00 / £3.00 / £3.75
Egg Mayo ........................................................ £3.00 / £3.00 / £3.75
Single ................................................................................................... £3.50
Double .................................................................................................. £4.50
Add Cheese ..................................................................................... +£0.50
Toast & Jam/Marmalade ........................................................... £2.00
Egg on Toast ...................................................................................... £3.50
Beans on Toast ................................................................................. £3.10
Soup of The Day & Cursty Roll................................................. £4.00
Crisps & Chocolate Bars.............................................................. £1.00
Cakes & Sweet Treats Available All Day ................ from £1.00
Small Breakfast ............................................................................... £5.95
1 sausage, 1 bacon, 1 egg, 1 hashbrown, beans, half tomato & mushrooms
Big Breakfast ..................................................................................... £7.95
2 sausage, 2 bacon, 2egg, 2 hashbrown, beans, half tomato & mushrooms
Extra Items ......................................................................................... £1.00
Sausages, Black Pudding, Bacon, Eggs, hasbrowns, Beans, Half Tomato, Mushrooms
Baps / Sandwiches / Baguettes
Sausage ........................................................... £3.50 / £3.50 / £3.75
Bacon ................................................................ £3.50 / £3.50 / £3.75
Sausage & Bacon ........................................ £4.50 / £4.50 / £4.75
Add an Egg ......................................................................................... £1.00
Tuna Mayo ............... £3.00 / £3.00 / £3.75
Butter ............................................................ £4.50
Tuna Mayo .................................................. £6.00
Coronation Chicken .............................. £6.00
Cheese & Beans ...................................... £6.00
Ham & Cheese ......................................... £4.50
Tuna Melt .................................................... £4.50
Brie, Bacon & Cranberry ..................... £4.50
Cold Sandwiches / Rolls / Baguettes
Tuna Mayo ................................................... £3.00 / £3.00 / £3.75
Chicken Bacon & Mayo ............................
£3.00 / £3.00 / £3.75
Ham, Cheese & Tomato ............................ £3.00 / £3.00 / £3.75
Egg Mayo .......................................................... £3.00 / £3.00 / £3.75
Single ............................................................ £3.50
Double .......................................................... £4.50
Add Cheese ............................................. +£0.50
Toast & Jam/Marmalade ................... £2.00
Egg on Toast .............................................. £3.50
Beans on Toast ......................................... £3.10
Soup of The Day & Cursty Roll......... £4.00
Crisps & Chocolate Bars...................... £1.00
Cakes & Sweet Treats Available All Day from £1.00
Small Breakfast ................. £5.95
1 sausage, 1 bacon, 1 egg, 1 hashbrown, beans, half tomato & mushrooms
Big Breakfast ....................... £7.95
2 sausage, 2 bacon, 2egg, 2 hashbrown, beans, half tomato & mushrooms
Extra Items ........................... £1.00
Sausages, Black Pudding, Bacon, Eggs, hasbrowns, Beans, Half Tomato, Mushrooms
Baps / Sandwiches / Baguettes
Sausage ..................... £3.50 / £3.50 / £3.75
Bacon .......................... £3.50 / £3.50 / £3.75
Sausage & Bacon.. £4.50 / £4.50 / £4.75
Add an Egg ................................................. £1.00